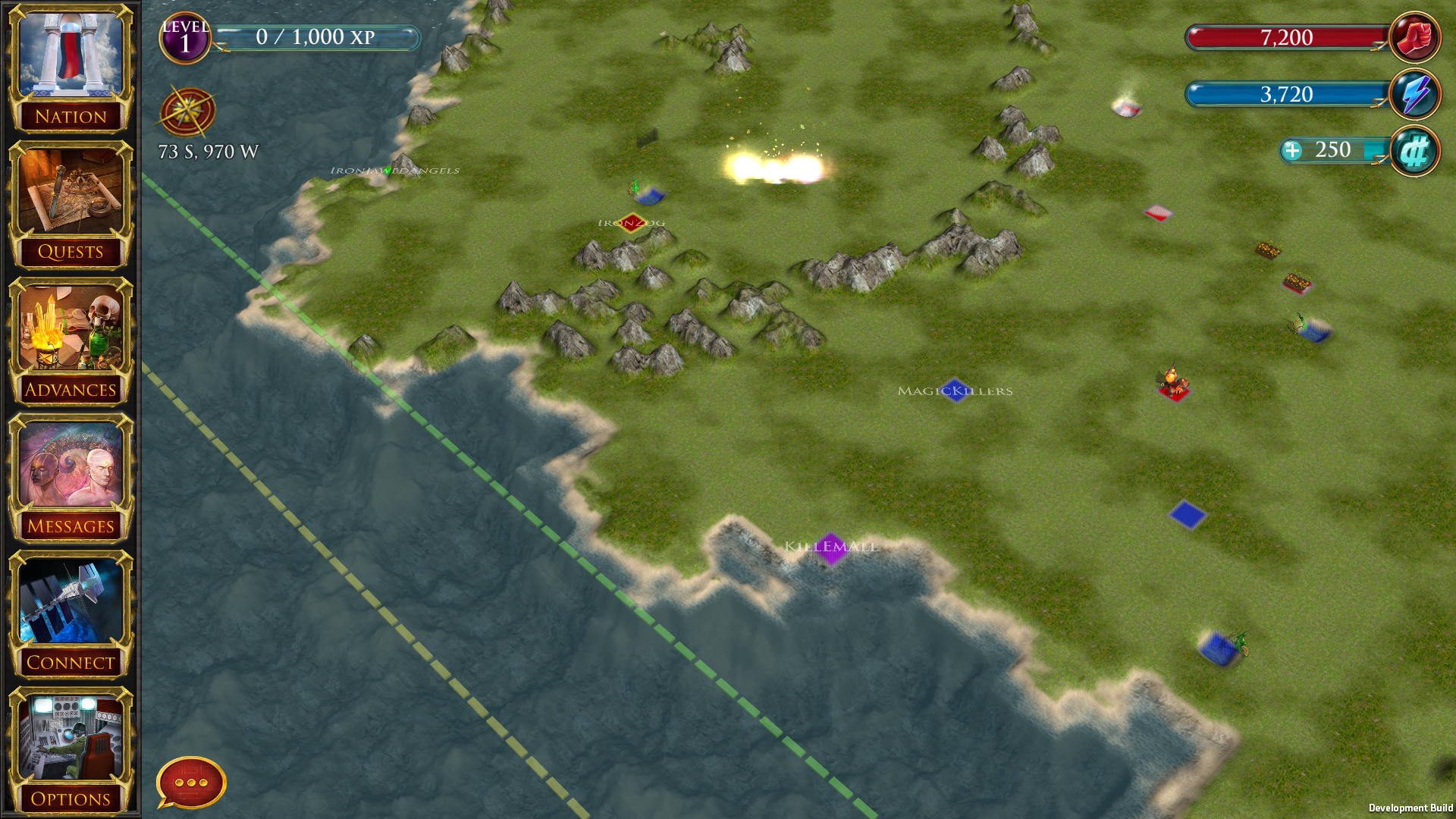 Open beta has begun!
Tonight beta testing has begun, and War of Conquest is now open to all!
You're invited to log in anytime, see how the game's development is progressing, and maybe run into some familiar friends (and rivals) from the original!
You can download the game client here:
http://warofconquest.com/download/
To install War of Conquest on Windows, just download and run the installer. Depending on your computer's security software, it may give you a warning and require your permission to proceed — this is just because the game is too new for security software to trust it yet.
To install the game on Android, you can download it directly to your phone by opening the download link in a browser on your device. Before doing this, you may need to go to Settings > Application, and check the box to allow applications from "Unknown sources". This is just for the beta — once the game is released, it will be available through the app store.
Once you've created an account, if you'd like you can use the same account info to log in to the War of Conquest Forum, and help shape the future of the game as it marches toward release by reporting bugs, making suggestions, and discussing game balance issues.
Good luck in your conquests!