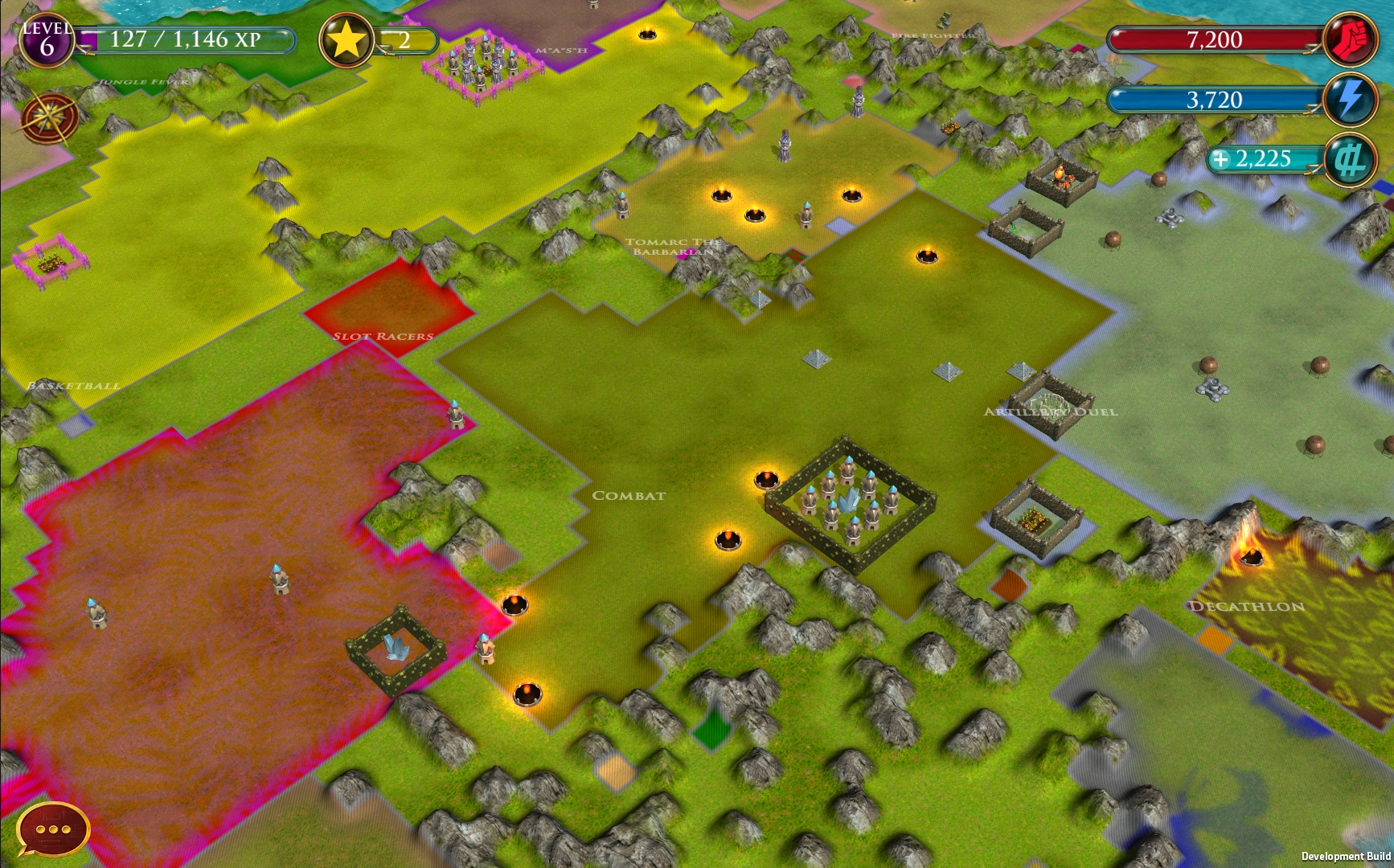 Share
a single vast game world with thousands of other players. This is not one of those games where your kingdom sits alone on its own map. In War of Conquest your nation is deep in the fray, carving out a place for itself and fending off usurpers. Forge alliances with other nations to share crucial resources. Develop your nation on your own, enlist a team of friends to build your nation with you, or join forces with another player's nation.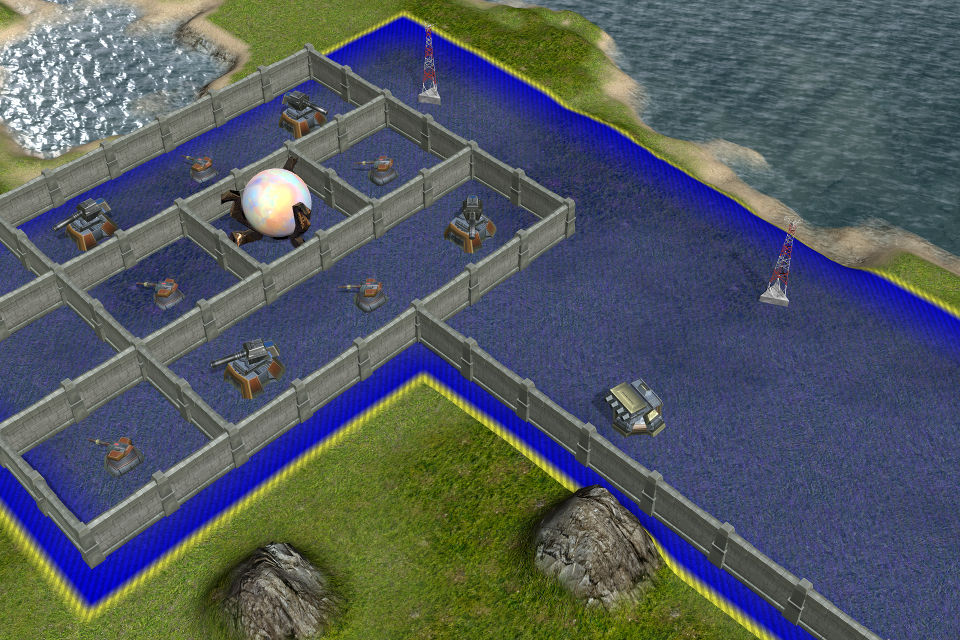 Create
an ingenious system of defenses by combining dozens of different kinds of barriers, weapons and traps. Master strategies for defending the land and resources that your nation captures, and for neutralizing the strategies of your enemies. Your nation may be invaded over and over, but each time you'll rebuild stronger and more adeptly than ever.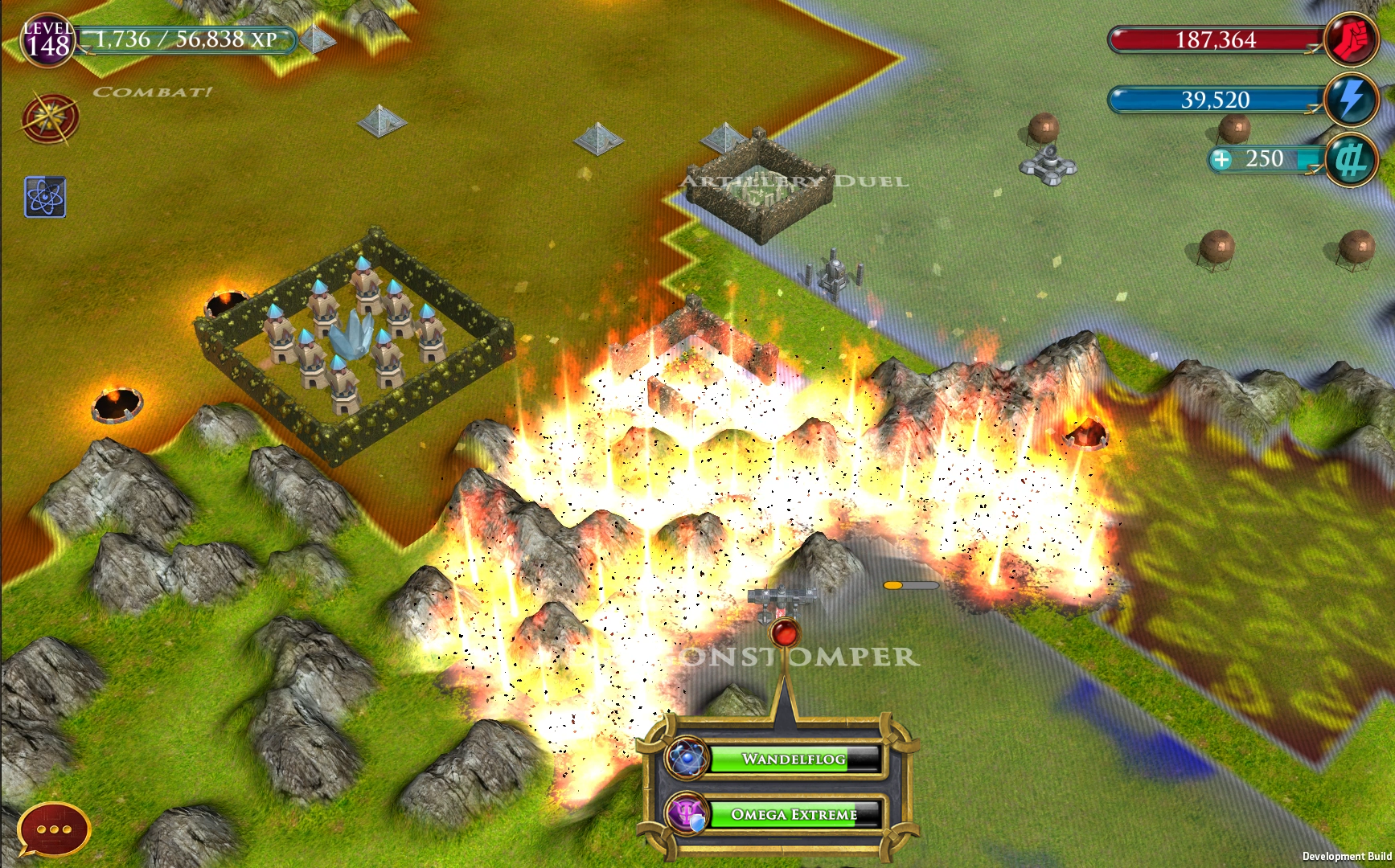 Conquer
the lands you'll need to support your nation, and capture and defend resources that will give your nation an edge in battle. Scattered throughout the landscape are Orbs, mysterious ancient relics that promise to imbue your nation with great power if you can manage to take possession of one and secure it from your rivals. As your nation advances you'll make your way toward the harsher climes of the east, where greater rewards await… and where you may one day set eyes upon the mythical Orb of Fire.
Over three years of work have gone into the new War of Conquest so far. By leveraging the Unity game engine, we're able to focus on developing and implementing a kick-ass game design while leaving the technicalities of 3D rendering, multi-platform compatibility and TCP/IP protocol to Unity. Programming is now mostly completed, and the Kickstarter campaign was a success. Over the last few months before release we've been working to complete the art, sound, music, and other aspects such as language localization. The final phase involves play testing, debugging and game balance.
Design & Content

98%

98%

Programming

96%

96%

Art

95%

95%

Sound and Music

100%

100%

Web and Marketing

60%

60%
Development screenshots from the new War of Conquest
War of Conquest started out in 2002 as a Flash game. While its graphics were primitive, it was an innovative game in several ways. It was among the first massively multiplayer strategy games, and one of the first free-to-play games to utilize microtransactions and in-game currency. It also offered cash prizes to those players who were able to capture and hold the enigmatic Orbs of Power that dotted its virtual landscape.
Despite its outdated visuals, War of Conquest attracted a sizable following who found its gameplay addictive and valued the camaraderie they shared with its community of players. Five years after the servers shut down, War of Conquest players still have a presence on social media, where they've been clamoring for the game to make a comeback!
Screenshots from the original War of Conquest
The new War of Conquest is built using the Unity game engine, and features vastly improved graphics as well as many more strategic possibilities. Players are able to build a diverse array of defensive structures that can be combined in novel ways to protect the land, resources and orbs that their nation has captured from its rivals. The new game does not offer cash prizes as the original did — instead, the reward for capturing and holding the game world's various orbs will be the earning of in-game currency, called credits, which may be used to buy resources, customizations, and special technologies that increase a nation's power.
At its heart, War of Conquest retains the spirit of the original. The game continues to be about exploration, advancement, capturing and defending the land and resources needed to give your nation the edge in battle, and working both with and against other players to get ahead. The ultimate goal of the game is once again the pursuit of the game world's rare and coveted Orbs of Power — the nations who can hold these Orbs gain in both power and the respect of their fellows.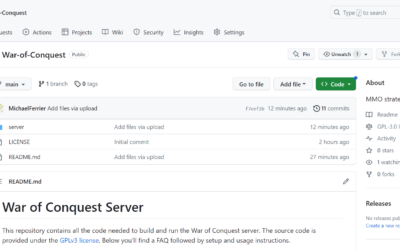 Over the past few years War of Conquest has stagnated. A handful of players continue to enjoying playing regularly, but most have dropped off and the game has failed to attract many new players. There are many reasons for this, but first and foremost I would say it is...
read more